RFID Telemetry
In addition to radio- and acoustic telemetry investigations, we also offer RFID based monitoring studies (Radio Frequency Identification). In this technology, the reader antenna generates an electromagnetic field, which supplies the energy for the ID transmission by the RFID transponder (also called PIT-tags). As a result, PIT-tags do not contain a battery but have indefinite life spans, making them ideal for long-term studies. The small size of our transponders (12-32 mm), thereby allows us to tag fish of almost all size classes. We use RFID transponders, especially for large-scale marking projects, such as catch-recapture experiments or for the monitoring of migration pathways (such as fish passages) and the detection of migratory periods (e.g. of silver eels).
Thanks to our numerous R&D studies, more than twenty equipped study sites and, in particular, our own antenna workshop, we are able to handle a variety of site conditions, from small creeks to large fish passes of rivers.
Profish RFID-Monitoring Systems in Action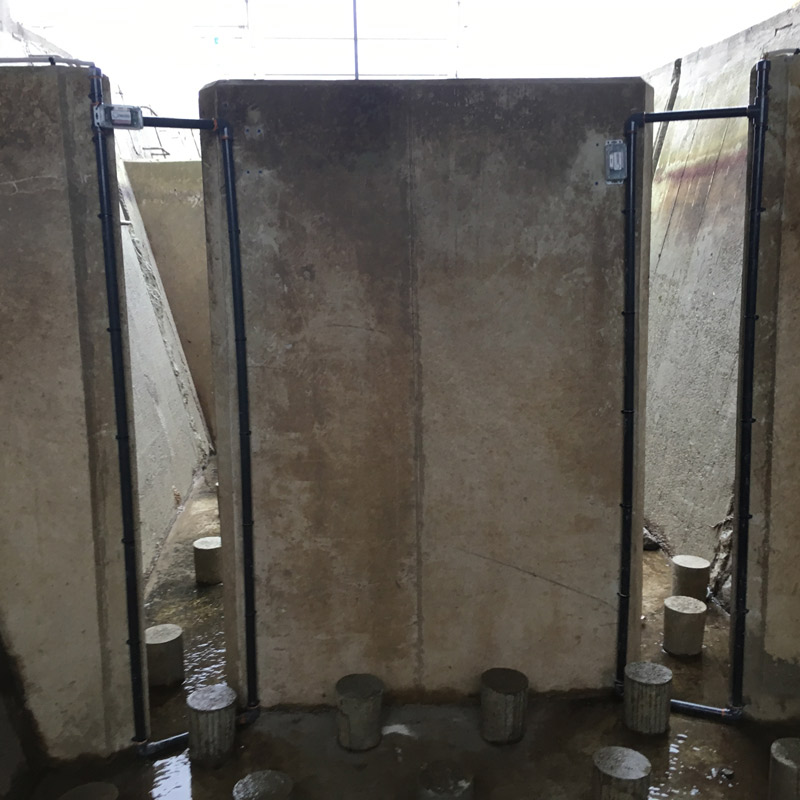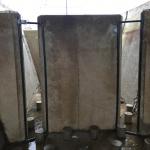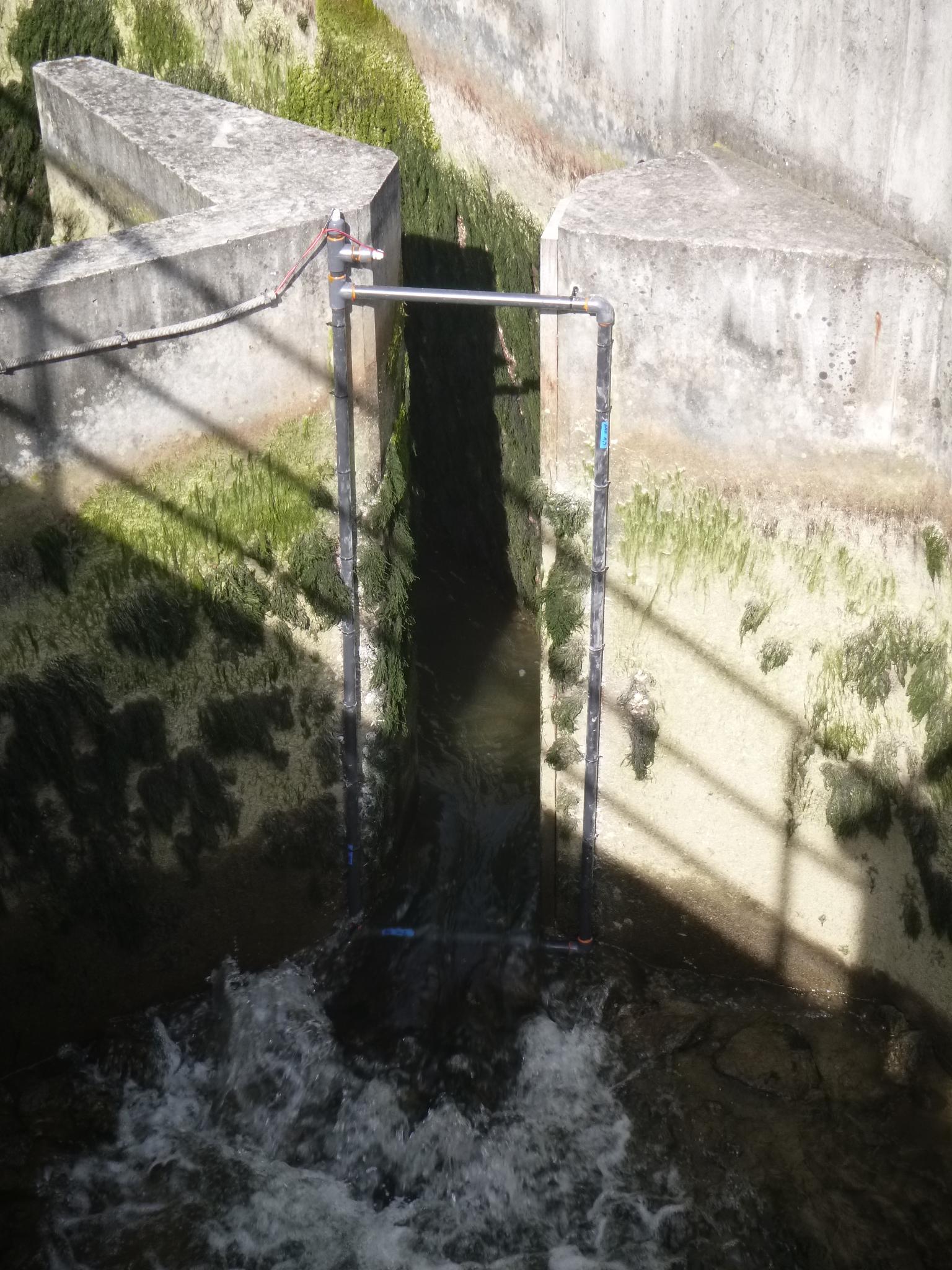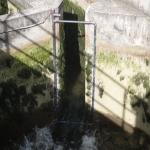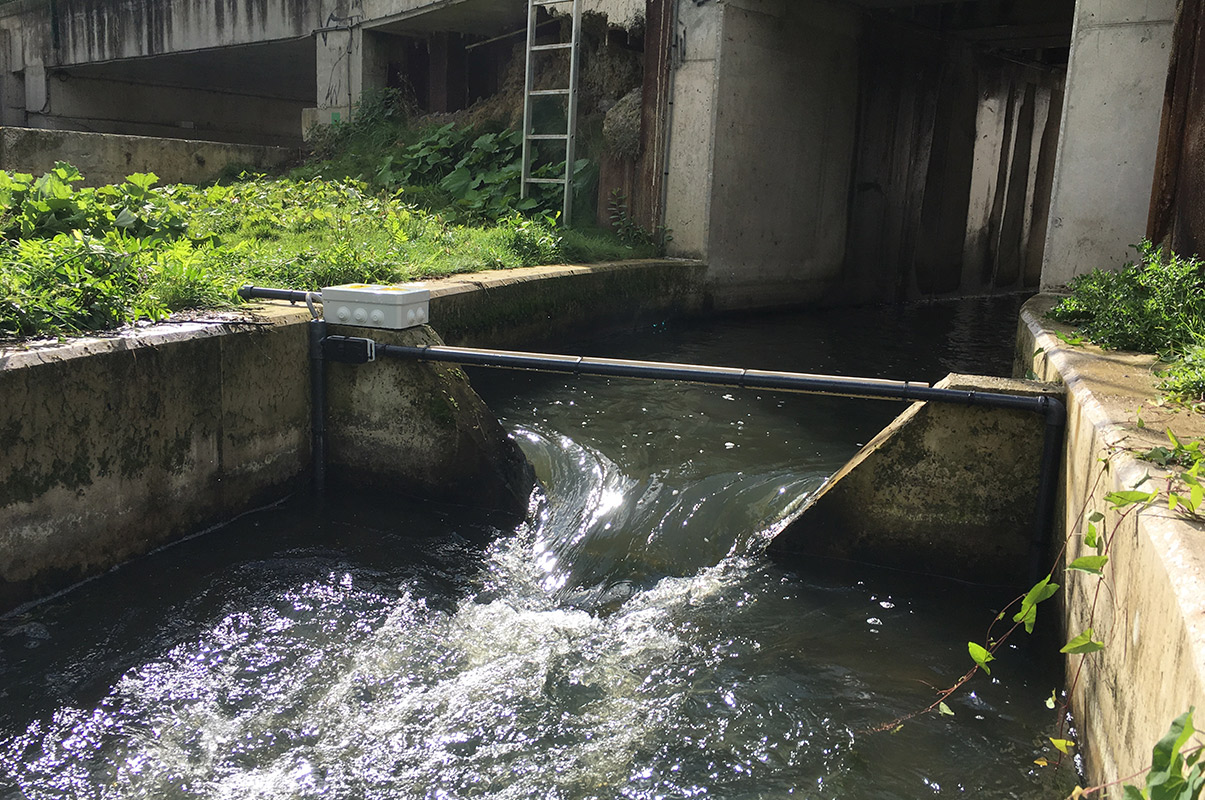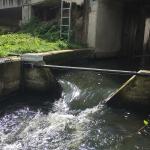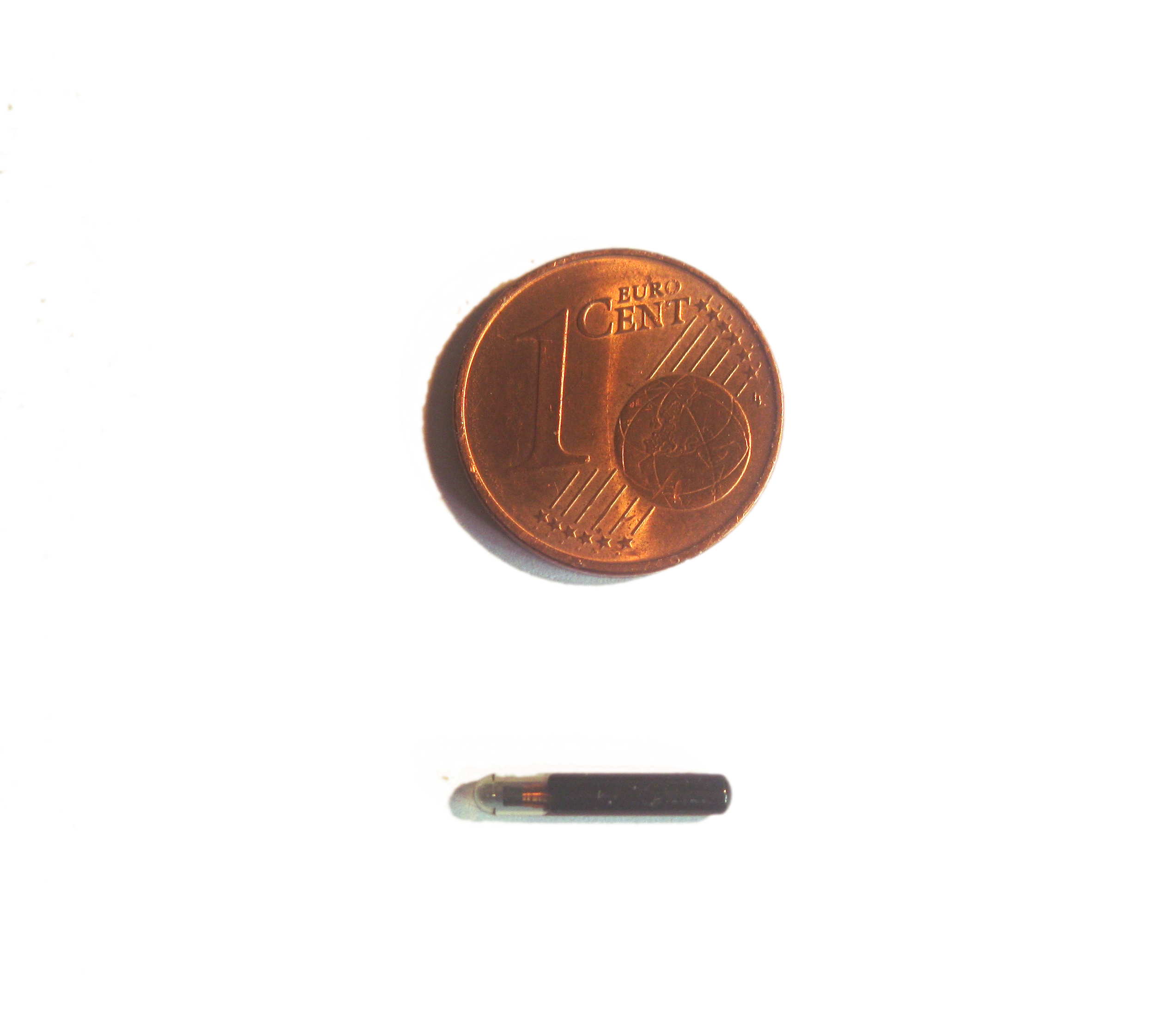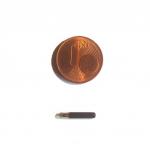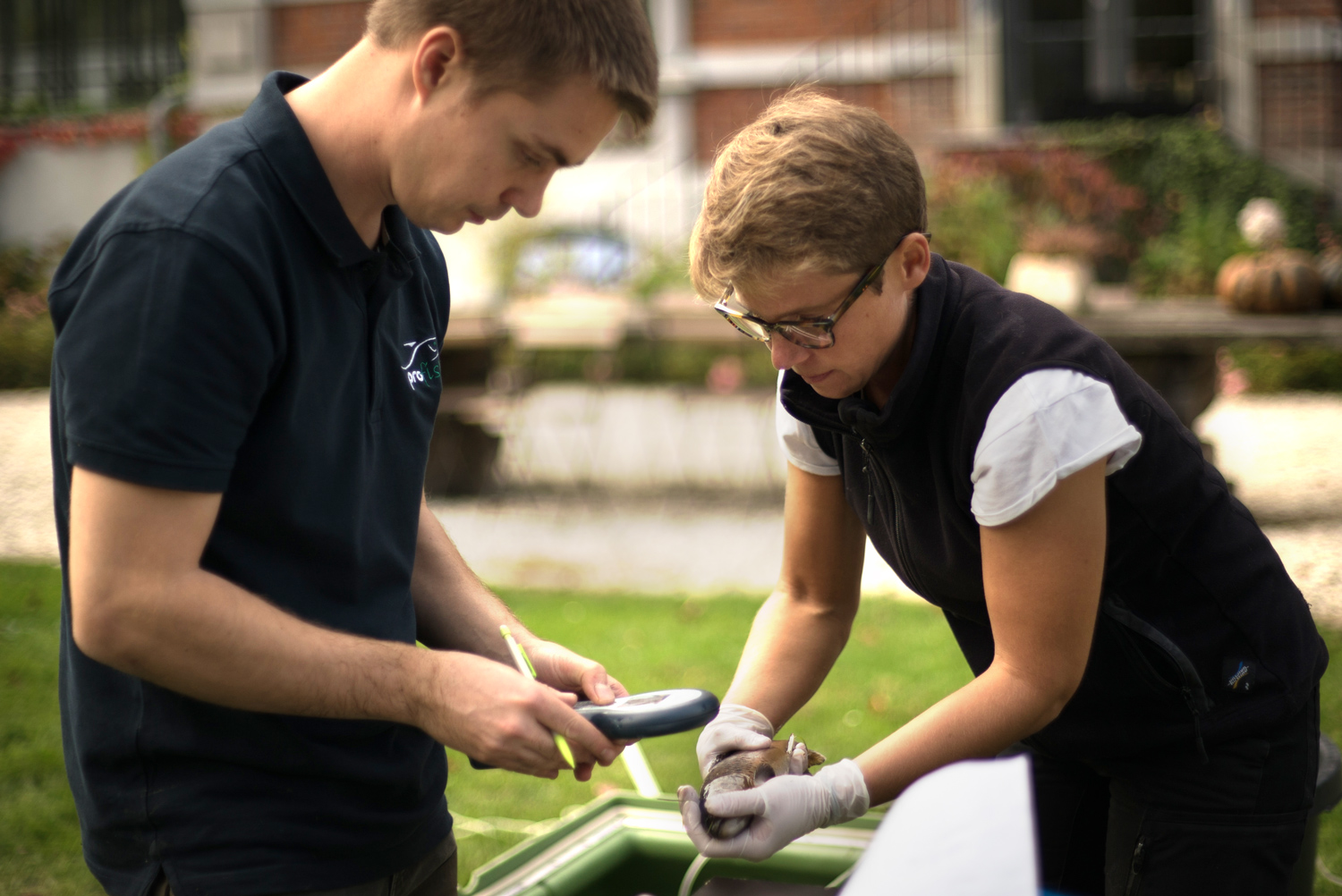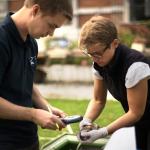 The Benefits of RFID Telemetry
With a detection radius of 0.3 m to 1.5 m, RFID antennas allow an automated detection of migratory fish at water sections and fish passages. Contrary to acoustic and radiotelemetric transmitters, RFID transponders do not have their own battery but generate a detectable signal when they get into the electromagnetic field of the reader antenna. The result: a virtually unlimited life span.
We design outdoor RFID enclosures and reader antennas that we install with great care at the study sites. Built-in modems allow us to receive data remotely and change settings if needed. An integrated alarm system immediately notifies us in case of malfunctions. During our projects, we have developed RFID antennas in various sizes (from a few meters to over 30 m in width) and thus equipped several large fish passes of the Rhine river in France and Germany.
Profish & Wildscan
In addition to aquatic studies, our Wildscan division also conducts terrestrial and airborne applications to track other target organisms (e.g. birds, bats as well as small and large land mammals).
Material
20 fixed RFID reader antennas
2 mobile RFID reader antennas
Test and presentation material
RFID transponders (PIT tags) of size: 12, 23 and 32 mm
Several tag applicators
Current References
2014: Behavioral Analysis of Fish Below the Coo Falls in Belgium using RFID Telemetry for the Construction of a fish pass. Client: Electrabel - GDF Suez
2014 & 2015: Evaluation of the Fish Passage Effectiveness at the Weserbach with Automatic Laser Counters and RFID recognition. Client: SPW-DCENN
2015 & 2016: Testing the efficiency of the fish pass at the Maka weir in the river Bocq, Belgium through radio tracking and RFID telemetry experiments. Client: Service Public de Wallonie
2016: Migratory Fish Monitoring at the Mehaigne Stream, Belgium with an Automatic Laser Video Counting System and RFID Detection. Client: SPW-DCENN
2016: Applying a new RFID System at a Fish Pass of the Rhine near Gambsheim. Client: EDF R&D
2017: Efficacy Analysis of the Dender Fishway using an RFID System. Client: SPW-DCENN
2017: Applying a RFID Telemetry System at a Fish pass of the Rhine River near Kembs. Client: EDF UP EST
2017: Eel tracking with a Mobile RFID Recognition System. Client: Fisheries Association of the Somme
2017: RFID Tracking of Atlantic Stream Crayfish with a Fixed and Mobile RFID System. Client: Fisheries Association of the Gers (translated)
2017: Applying a RFID System at a Fish Ladder at the Fecht Stream near Ingersheim. Client: Conseil Départemental
2017 & 2018: Effectiveness Analysis of 3 Fish Passes using RFID telemetry. Client: Northern Fisheries Association (translated)
2017 & 2018: Using a RFID System at the Meanders of the Somme at Eclusier Vaux. Client: Fisheries Association of the Somme (translated)
2018: Installation of MODEMS at a Fish Pass of the Rhine near Strasbourg. Client: EDF UP EST